The World Cup 2022 has completed in spectacular fashion and the world will be moving onto the next edition of the World Cup. However, this switchover does not happen silently and the effects of the World Cup 2022 is likely to be felt for several decades to come. This is due to the massive $ 222 billion spent by Qatar for the last 12 years in order to get the country in a position to host the World Cup. A significant some of the budget has gone into building World Cup stadiums. The country was able to create seven very advanced stadiums at a cost of $6.5 billion. Qatar is not a prominent country with football action and this has led to the feasibility of the stadiums now that the World Cup is over.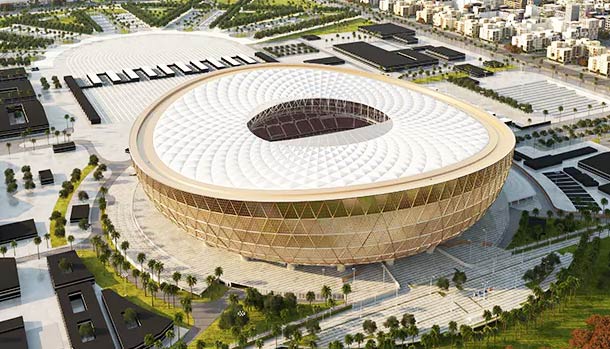 Due to the problem of empty stadiums cropping up after the likes of the South Africa World Cup, Qatar has tried to reduce the impact of the World Cup tournaments. Stadium 974 is one such when you which was created with sustainability in mind, as it was completely out of shipping containers. Now, the completion of the World Cup means that it will be torn down and put to other users. However, there is no immediate urgency considering that Qatar will be holding a string of major tournaments like the Asian Football Cup 2023, Asian Games 2030, and Olympic Games 2036 amongst others.
The remaining stadiums across Qatar will witness a capacity detection by a significant margin. Due to many of the local football matches growing crowds of less than 1500, there will be very little need for a big stadium. Some of the locations like the Lusail City stadium will be transformed into a residential and community hub in the near future. Khalifa International stadium is likely to be the only stadium left as it is.