Tottenham Hotspur have been denied permission to reduce the dimensions of the national stadium pitch ahead of their temporary switch next season.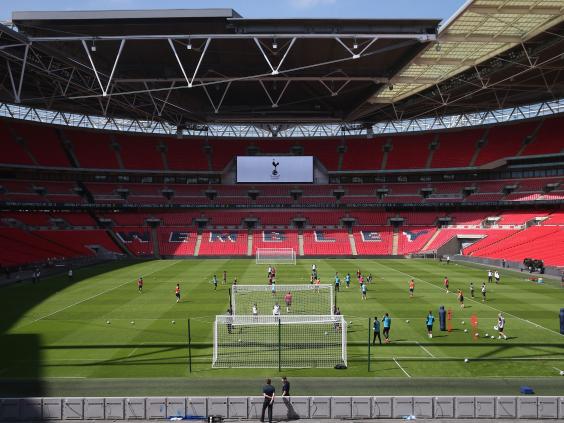 Spurs are currently construction their new stadium besides the White Hart Lane, and for this, they will have to adjust a full season at the Wembley.
Mauricio Pochettino's side largely struggled to adapt to the Wembley atmosphere last term, and this resulted in a disastrous European campaign while they were also defeated by Chelsea at the semi-final stage of the FA Cup. The north London club got to know of their result following a meeting with the 20 Premier League chairmen, who declined the change.
The FA regulations are said to want a minimum dimension of 105 x 68, but Spurs were allowed to make use of their 100 x 67 White Hart Lane stadium as an exception – as the pitch could not be further extended. Spurs enjoyed an unbeaten run in the Premier League in their home patch, but their record was rather pale at Wembley where they won just one of their six outings. (more…)