Russia played hosts to the rest of the footballing world for the first time when they hosted the 2018 FIFA World Cup tournament. 12 World Cup Stadiums and 11 host cities were employed during the World Cup tournament in Russia four years ago after the announcement for the final choice of the host cities was made on September 29, 2012.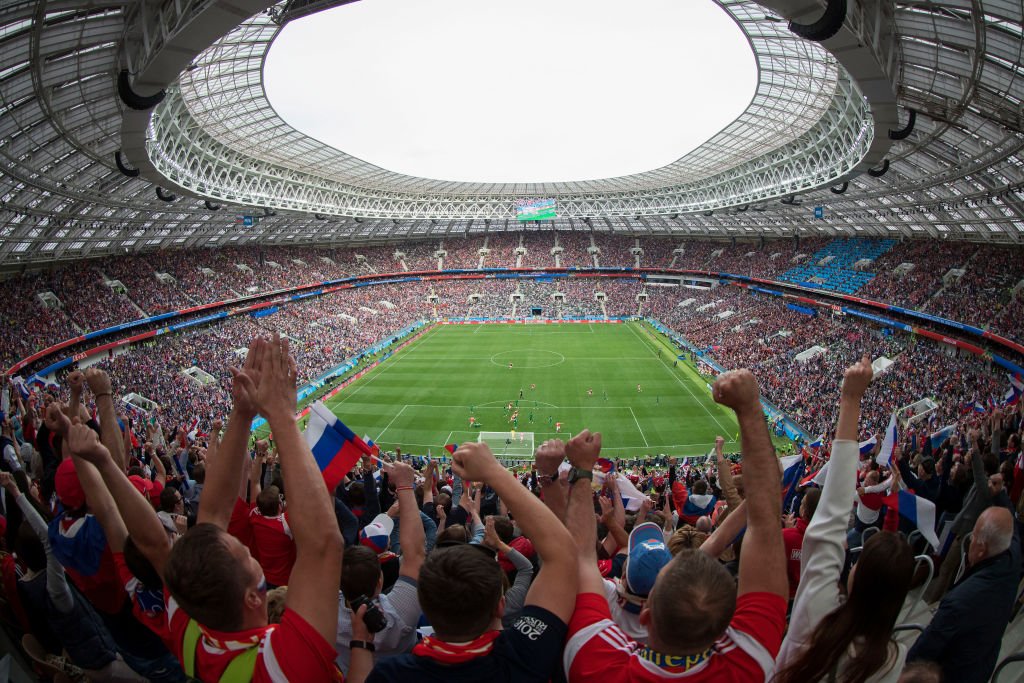 The eleven (11) host cities for the Russian 2018 FIFA World Cup were Kazan, Kaliningrad, Moscow, Nizhny Novgorod, Samara, Saint Petersburg, Rostov-on-Don, Saransk, Yekaterinburg, Sochi and Volgograd.
The Luzhniki Stadium in Moscow is the biggest out of all the twelve (12) World Cup Stadiums employed during the last World Cup tournament in Russia. It was heavily renovated ahead of the tournament with the capacity of 78,011. The Krestovsky Stadium in Saint Petersburg is the second biggest from all the Russian 2018 World Cup Stadiums and it was newly built with a capacity of 64, 468. The Fisht Olympic Stadium is the third biggest World Cup match venue usedin Russia with a capacity of 44, 287.
Moscow was the only Russian city who had two World Cup Stadiums. Apart from the Luzhniki Stadium in Moscow, the Spartak Stadium in Moscow with 44,190 as its capacity is the other World Cup match venue used from the Russian capital of Moscow for the World Cup tournament four years ago. The Spartak Stadium is the fourth biggest World Cup Stadium amongst the Russian 2018 FIFA World Cup Stadiums.
The Volgograd Stadium in Volgograd is fifth on the list with a capacity of 43, 713, while the Rostov Arena in Rostov-on-Don is sixth with a capacity of 43, 472. The Nizhny Novgorod Stadium in Nizhny Novgorod is seventh on the list of the Russian World Cup Stadiums with a capacity of 43, 319. The Kazan Arena in Kazan has a capacity of 42, 873 and its eighth on the list. Samara Arena in Samara (41, 970), Mordovia Arena in Saransk (41, 685), Kaliningrad Stadium in Kaliningrad (33, 973) and the Ekaterinburg Arena in Yekaterinburg (33, 061) are the bottom four on the list.