The matches in Group D will be fraught with drama and excitement on and off the pitch. France enters the competition as the World Champions and is looking to become the first country to retain the World Cup since Brazil in 1962. We could witness a Danish fairytale with Christian Eriksen back on the field in a major competition after suffering a cardiac arrest last summer. Plus, it's Tunisia and its passionate fans who are well known for showing their love for the team both home and away.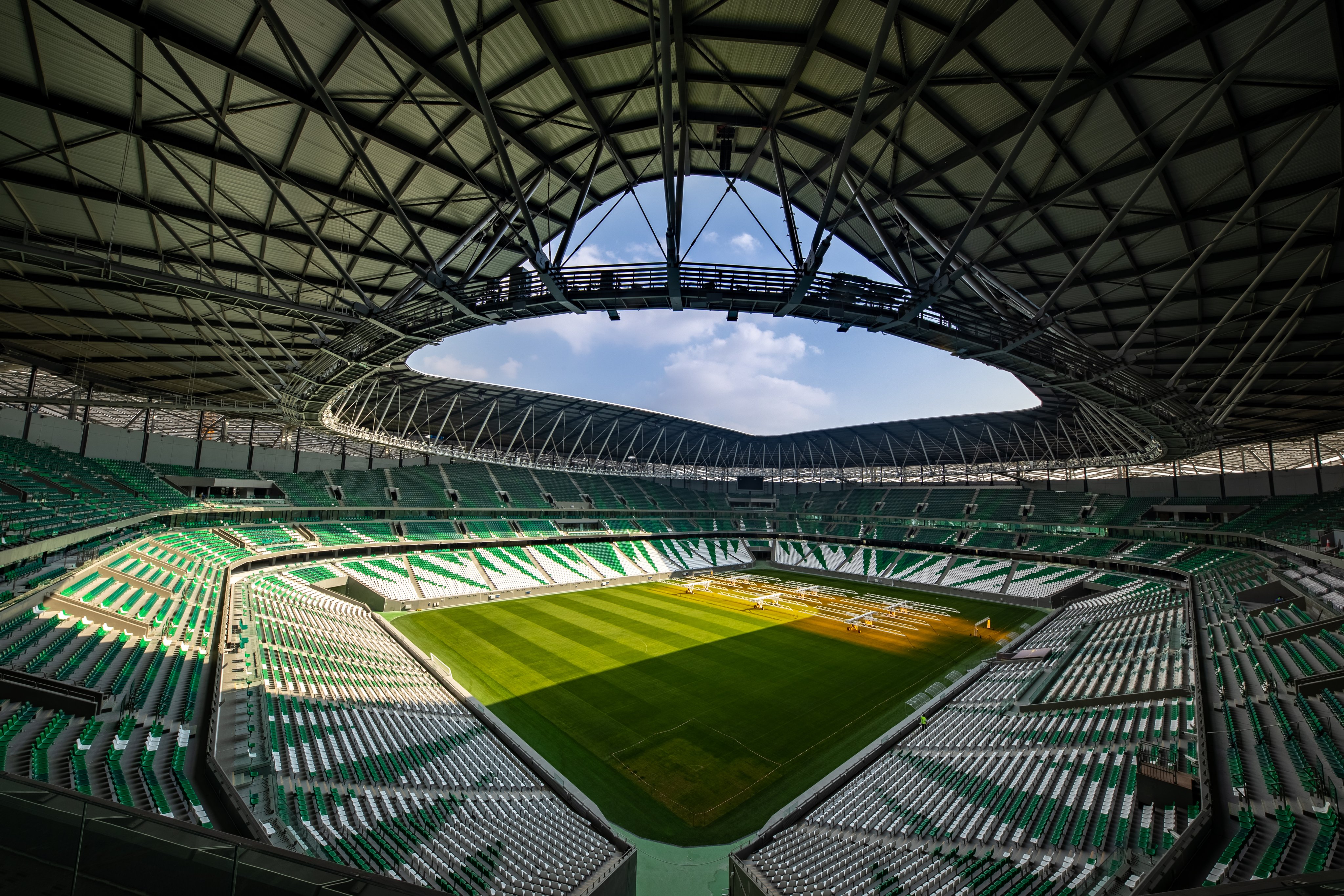 Education City Stadium will host two games in Group DKARIM SAHIB/AFP or licensors
Group D Dates, (Local) Times and Locations
Tuesday, November 22nd
16:00 Denmark v Tunisia – Education City Stadium
22:00 France v Australia/Peru/UAE – Al Janoub Stadium
Saturday, November 26th
13:00 Tunisia v Australia/Peru/UAE – Al Janoub Stadium
19:00 France v Denmark – Stadium 974
Wednesday, November 30th
18:00 Tunisia v France – Education City Stadium
18:00 Australia/Peru/UAE v Denmark – Al Janoub Stadium

World Cup Winners' View
In 1998 France won the World Cup. Frank Leboeuf helped keep the superstar of that time, Ronaldo, quiet as the Zinedine Zidane inspired French team beat Brazil 3-0 in the final. Controlling the midfield and leading the team was skipper Didier Deschamps who has an almost unparalleled success rate as both player and manager.
Deschamps as a player:
1 World Cup
1 European Championship
1 Champions League
3 Serie A Titles
2 French Titles
Deschamps as a Manager:
1 World Cup
1 Nations League
1 European Championship Runners-Up
1 French Title
Frank Leboeuf was Didier Deschamps' Chelsea and France teammate and believed he was always destined to become a top coach.
Any international manager would undoubtedly feel a bit lucky to have the talent of Kylian Mbappe in their squad. At just 23 years old, he is well on course to becoming France's all-time leading goalscorer.