12 stadiums were used during the 2014 FIFA World Cup tournament in Brazil. These stadiums were from 12 various cities in the South American nation. Seven of the World Cup stadiums were newly built, while the other five were renovated. The 12 World Cup stadiums covered all the regions of Brazil thus creating a more evenly distributed hosting in comparison to the last edition hosted in the country 64 years earlier, in 1950.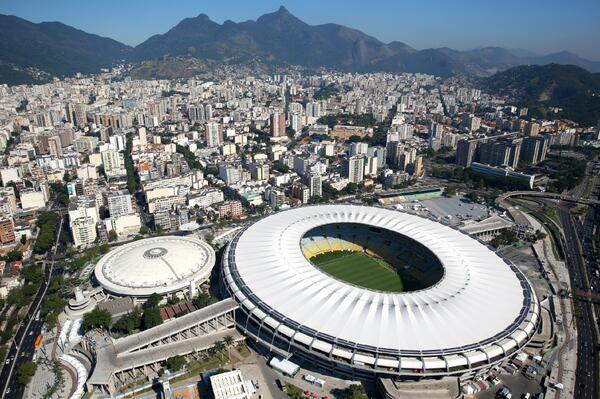 Brazil played hosts to rest of the world on the FIFA World Cup stage for the first time in 1950 and they ended the tournament in second place after they were beaten to first position by fellow South Korea team Uruguay. The Brazilians hosted the FIFA World Cup tournament for the second time during the 2014 edition and they finished in fourth spot after they were eliminated by Germany in the semifinals. The Brazilians were thrashed 7-1 by eventual champions Germany in the last fourwith five first half goals scored in less than twenty minutes before the half hour mark was reached. Brazil then lost 3-0 to the Netherlands in the third/fourth spot playoffs.
Of all the 12 World Cup stadiums in Brazil, Maracana and Brasilia were the most used with seven matches each. Cuiaba, Natal, Curitiba and Manaus were the least used with four matches each. The World Cup stadiums in Natal, Manaus, Cuiaba and Curitiba are the smallest in terms of capacity. To this effect, they didn't host any knockout game.
For the ones with the most capacity,  the aforementioned Maracana and Brasilia stadiums top the list. The Estadio do Maracana in Rio de Janeiro has a capacity of 74, 738 and around 5,000 more than the one in Brasilia. The Estadio Nacional in Brasilia has a capacity of 69, 432. It must be noted that the World Cup stadium in Rio de Janeiro is the only one with a capacity of at least 70,000.