With the world's most prestigious football tournament set to begin next year, there has been a lot of talks and opinions about the stadiums that have been selected as the venues to host the tournament. Some of the stadiums are still under construction, while some others have already been completed and have even been used for some fixtures just to test-run them.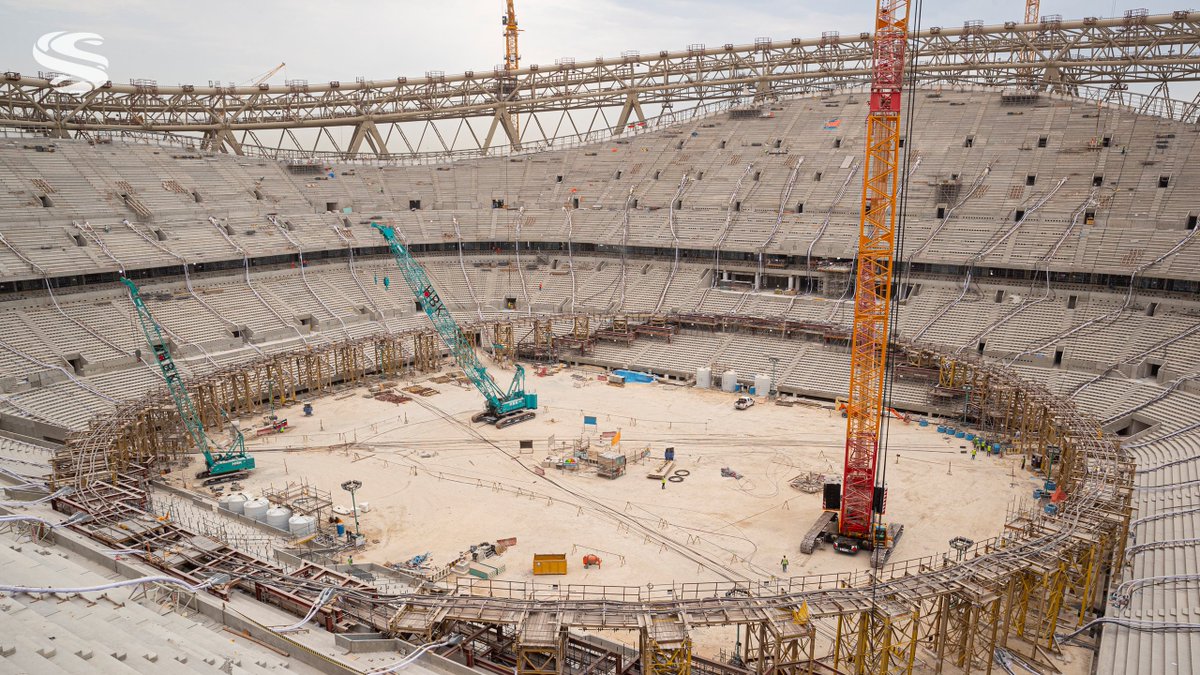 There are a couple of stadiums (whether completed or still under construction) that have been chosen and all of them. Have caught the attention and tickled the fancy of viewers and fans. The organizers have done a fine job putting things together so all the venues can be ready by the time the very first game of the FIFA 2022 World Cup will be played next year.
Of all the stadiums to be used for the tournament, Lusail Stadium is known to be the biggest. It has not been completed though and is still under construction. However, it is expected to be finished by the end of this year after which it will be used as a host venue for a couple of football games prior to when it will be used for its main purpose.
The Lusail Stadium will be able to accommodate as many as 80,000 spectators and is set to be one of the major centers of attraction when the World Cup kicks off in November next year. The plan for the stadium is that it will be used to play a total of ten games that will span across every stage of the competition, and of course, the final.
The organizers of the tournament revealed in an interview that the stadium will be completed by the end of this year and that they are now working on the steel installation and concrete works. They revealed that the inspiration of its design came from the light and shadow interplay that are unique properties of the fanar lantern.