Following the incident that happened recently during the match between Finland and Denmark at the UEFA Euros tournament, football fans have continued to call on world football governing body FIFA to ensure that everything needed is provided and out in place in every one of the stadiums that will be used for the upcoming FIFA World Cup.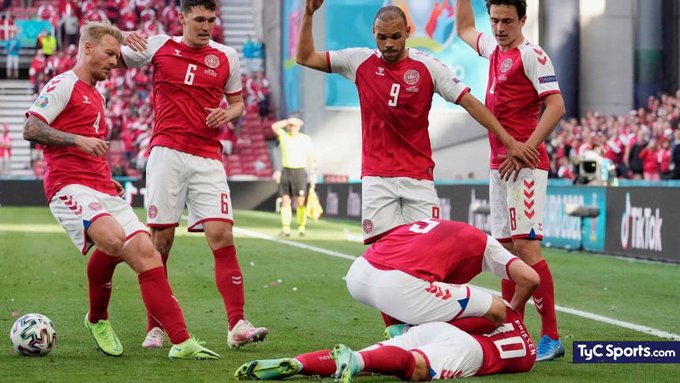 During the Finland – Denmark game, something quite terrifying happened on the field. Just before half-time, Inter Milan and Denmark superstar Christian Eriksen slumped and fell to the ground and remained still. After collapsing, thanks to the referee and defender Simon Kjaer who spotted the danger instantly, they were able to call on the medics as quickly as possible and after some minutes, the midfielder was taken away in a stretcher and straight to the hospital.
The match was suspended for a few minutes and all the players made their way to their respective dressing rooms and waited for further directives regarding whether or not the game would still go ahead. After a while, confirmation was received that Eriksen's condition was gradually returning to normal as he had already resumed breathing.
The scene was a threatening one and was also one that could have cost the former Tottenham Hotspur midfield star his life but he was brought back to a stable condition after the immediate help he received from the experts who came to his rescue.
Fans have now expressed their concern about the matter and are now in unison with the fact that FIFA should ensure the installation of CPR kits and experts in every stadium that will be used for next year's World Cup games just in case something similar happens so that there would be enough help given to any likely victim of a cardiac attack.