The rise in standards seen by Lazio in the last couple of seasons has been enough to put Juventus on the back-foot whenever the two locked horns but Massimiliano Allegri's men have finally broken through the intensely regimented system put forward by Simone Inzaghi.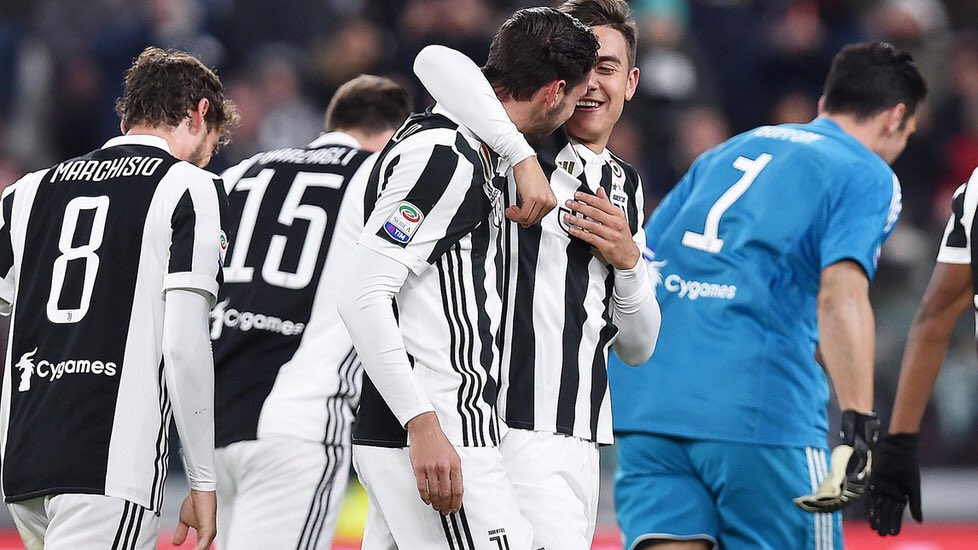 Defeating Lazio says more about Juventus than many might think
Italy is one of the few countries that added their own spin on football and it's no surprise that it's one of the most followed divisions in the world. Footy Accumulators are one of the only sites that keep a close eye on it, creating insightful previews, football tips and odds on all the major Serie A fixtures each and every week.
After glimmers of a changing of the guard last season through a significant injection of firepower from both Roma and Napoli, it had been looking like the year where Juventus finally failed to scoop the title after six successive wins. This led to a large number of Italian followers being focused on backing a side other than Juve, which goes completely against the usual trend.
The bookies have favoured The Old Lady and The Little Donkeys since day one
Napoli were previously inches from perfection, keeping their lead ahead of The Old Lady, and reigning supreme over Roma, Lazio and Inter Milan in the places below. Maurizio Sarri's Napoli kept their lead over Juve but saw that fall to pieces when being on the wrong end of a 4-1 thrashing at home to Roma, significantly changing the odds of both sides' chances of a Scudetto. It was in the same gameweek of Juventus' victory over Lazio too, leaving them just one point behind Napoli but in possession of a crucial game-in-hand.
A side as dominant in their own country as Juventus are in Italy leaves no space for a side they can't somehow dismantle. Napoli have been their biggest threat and yet, Allegri's men have already narrowly defeated them 2-1 this season. Lazio are a different sort of challenge though, and they've somehow been able to defeat Juve in their last two encounters, with one being in the tense league meeting back in October, and the other being where Lazio beat The Old Lady to Coppa Italia before the term officially kicked-off.
The odds have changed after Juve finally beat Inzaghi's after two straight defeats
It's become a form of hoodoo to see Lazio as an instant bogey team for Allegri's usually consistent side and it's led to frequent followers of Italian football backing them to continue defeating Juventus in every encounter, with it benefitting those brave enough to back against the usual title winners.
Sarri's Napoli could still take an out-of-sorts title win if Juventus fall to any further slip-ups, or even if they somehow fail to capitalise in the game-in-hand that could prove crucial to them regaining their place at the top. Plenty of punters are taking their own stance in terms of football tips between whether they think this year's winner will be Juve or Napoli, and that could still go right down to the wire.
This season remains an exciting one, and it's made fans of all sides except Juventus urging for an upset where any other side scoops the Scudetto. Something that does look possible is that beating Lazio has dispelled any murmurs of worry around the Turin-based camp and could be a turning point Juve's sudden drop to second.