The 2022 World Cup is about three years away. Host nation Qatar have sped up construction work on key projects, as per reports. One of the biggest projects still under construction is the Lusail Stadium which is expected to be one of the key venues for the tournament.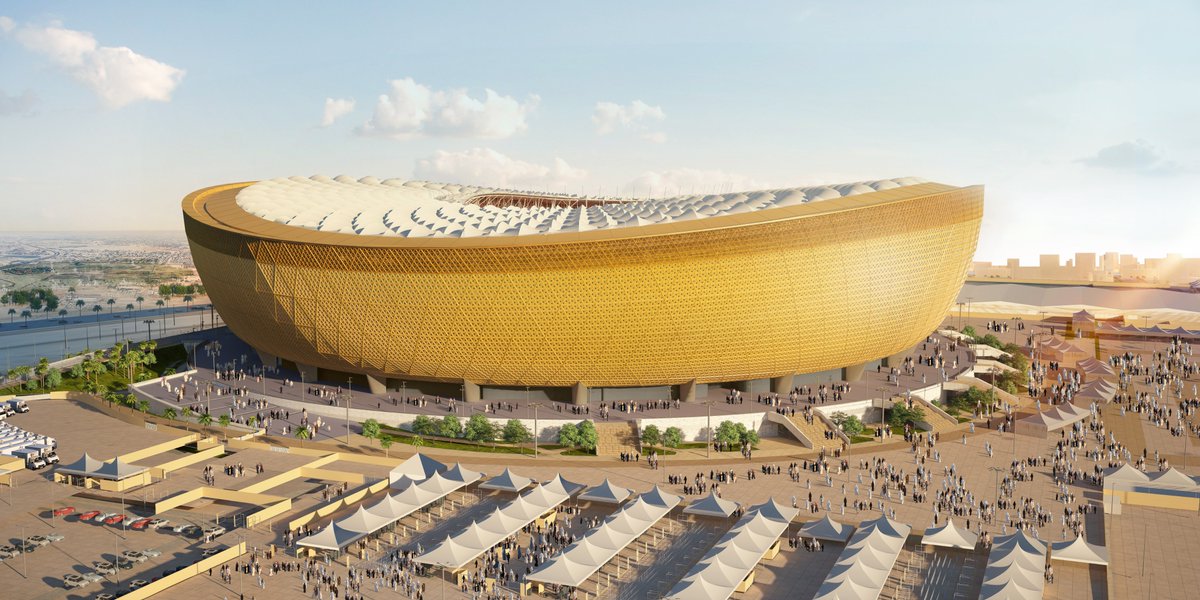 The Stadium is thought to be right on schedule according to reports from the Supreme Committee of Delivery and Legacy. The body which is in charge of ensuring that the stadiums are constructed on time, released an update about the venue.
According to the report, the Lusail stadium is going to be ready for the tournament and the stadium is expected to have a maximum capacity of 80,000 seats. It is also going to be the venue of the opening ceremony and final.
Qatar have already constructed two stadiums out of the eight that is scheduled to host the tournament. There have been a lot of focus on the stadiums with complaints from human right groups regarding the treatment of workers.
Despite assurances from the Qatari Football Association, there are still rumblings that the country is not doing enough to protect workers.
The Lusail stadium is being constructed to become a masterpiece of art. The design released by the committee follows the design that was revealed last year at a glamorous ceremony attended by the Prince of Qatar Tamim bin Hammad Al Thani.
The event was also attended by other members of the FIFA executive committee. It is expected that the stadium will have a design that blends past Islamic architecture with that of the present.
Qatar World Cup is highly anticipated as the county aims to present the Arab culture to the rest of the world. Most regional qualifiers are expected to begin in September as the race to join the party begins across the globe.