The modern-day football is dominated by two players: Cristiano Ronaldo and Leo Messi. Two fierce rivals have gotten their hands on every possible accolade out there, and although their peak years should have long passed, they show no signs of slowing down.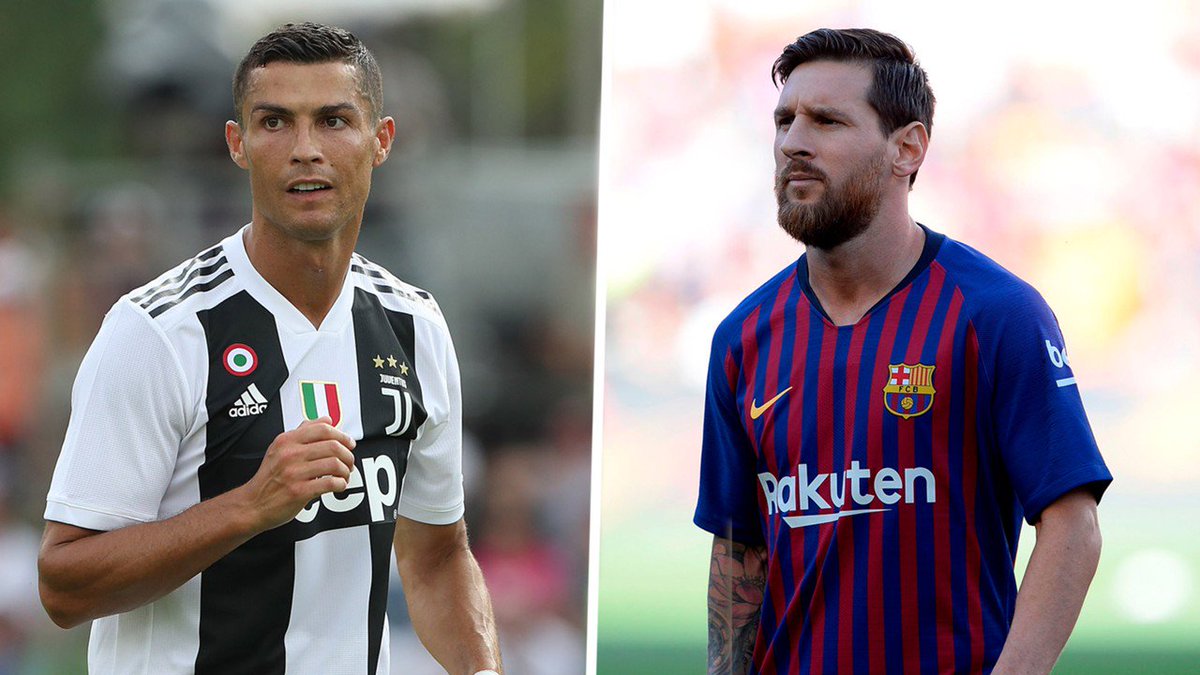 But if we must make our pick, who would it be? The Portuguese magician Ronaldo or one-man-army Messi?
To get to the bottom of this debate, we can look at some of the facts from infographic created by the team behind Betting Sites. Without further ado, let's take a look at the arguments for each side….
Head vs Feet
Soccer players can score with their feet or head, and Ronaldo and Messi are both different in this regard.
Messi
Messi is left-footed, and most of his scoring opportunities come from that side. When Josep Guardiola took over Barca in 2008, he went on to the right side of the attack but has operated more centrally as time went on.
Messi is second-to-none in one-on-ones, capable of pulling numerous tricks out of his hat – a curled effort into the corner, a subtle lob over an advancing goalkeeper, or a piledriver. Since so many chances come his way, it's only natural that he'll miss a few, but it's really difficult to find fault in Messi's finishing abilities.
Ronaldo
Messi generally favors finesse when faced with a scoring opportunity. On the other hand, Ronaldo relies on sheer power. The Portuguese superstar is right footed but is also more than capable of finishing with his (left) weaker foot. Ronaldo's resume speaks for itself, but in terms of foot prowess, Messi has the slight edge.
Ronaldo scores more goals with his head than Messi. At 6-feet-1-inch, Ronaldo is always going to be a bigger threat in the air than Messi, who is just over 5-feet-4-inches tall. Ronaldo can jump really high, and manages to apply great power to his headers, hence scores much more in this category.
Free Kicks
Messi is producing elegant free kicks that bend past the free kick wall. His free kicks are more about precision and finesse than power. However, he doesn't have Ronaldo's shot variation.
Ronaldo's curving free kicks are a beauty to behold. During his tenure in Manchester United, he stated he prefers to strike the ball on the valve, to add more power and movement to his shot. He is also capable of adding variations to his shots that makes them really difficult to anticipate. This is an area where Ronaldo has the edge.
Control and Dribbling
Messi is arguably the greatest dribbler of all time, and there is only a handful of players that are in his league when it comes to taking on players and beating players on the dribble.  The thing that makes him pass defenders so effortlessly is not his pacing, but the combination of supreme acceleration, balance, and technique. He relies on his natural ability to get past the defenders rather than speed and strength.
Few players have mastered the stepover move like Ronaldo, and this skill helps him beat opponents time and time again. His ball handling skills are first-class, but he relies more on his speed and acceleration than his Argentinian nemesis. Messi has a slight edge in this area.
Other Factors
One of the reasons Messi has had such a success in his career is because he gets along with his Barcelona teammates, who have always been praising his work ethic and teamwork skills.
Ronaldo is a player that doesn't care much about his teammates, which is why he's often regarded as selfish and too obsessed with his own performances rather than doing what's best for the team.  He has been known to shoot from impossible situations, even when teammates are better placed, and often he will try to score regardless of whether or not he has a superior option to his left or right. He also tends to show petulance and frustration toward his squad members. Messi has the edge here as well.
Our Verdict
Messi is not physically strong and can often be knocked off the ball by stronger opponents. However, he is also capable of keeping the possession even if it means taking a few punches from the imposing opponents.
On the other hand, Ronaldo can withstand more physical pressure from the opponents, and he has no equal in looking after his condition and fitness.
Both of these players have arguments for being the best of their generation and have certainly deserved to be mentioned in the GOAT conversation. But the difference between these two football titans is so slight that it may be impossible to say which player is truly better.