Cameroonian football legend Samuel Eto'o has made quite a near-impossible prediction ahead of next year's World Cup in Qatar. The former striker, who is a Legacy Ambassador in Qatar has been having his views on football's biggest tournament which is set to be hosted in Gulf country Qatar in 2022 and the two teams he picked out in his final prediction would surely interest a lot of people. In an interview that was recently held in Qatar, Eto'o was asked how it felt to be part of the Cameroon team that won a gold medal at the Sydney Olympics back in the year 2000 and he revealed that it was a genuinely incredible feeling.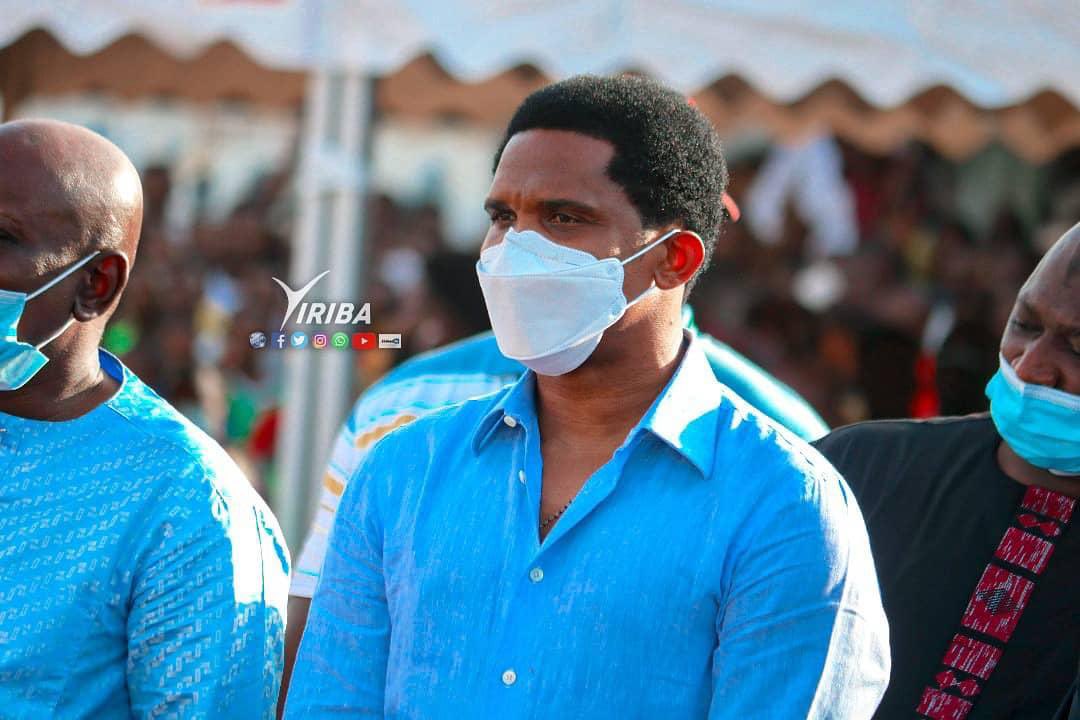 He said that the team had a couple of difficulties trying to cope with preparations and also trying to adjust to the demands of the tournament but said that it was incredible how things turned out in their favor in the end.
The former Chelsea striker also added that he would be rooting for his country to emerge as Champions in the ongoing Tokyo 2020 Olympics, stating that he would continue to follow their progress and hopes that they make him proud. When asked about how he would want his country to fare at next year's World Cup, Eto'o said that he wants them to go all the way to the final and face host country Qatar. He said he knows it sounds almost impossible but it is football and anything can happen.
It would come as a huge surprise to many, with the selected World Cup stadiums set to host stronger favorites such as holders France, Brazil, Germany, Spain, Belgium, England, Italy, and a couple of others. But according to Eto'o, it would be a dream come true for Cameroon and Qatar to face off in the final of the tournament next year.