Participation trophies Boomers always complain about, abound at the highest level of professional soccer yet nobody is talking about it.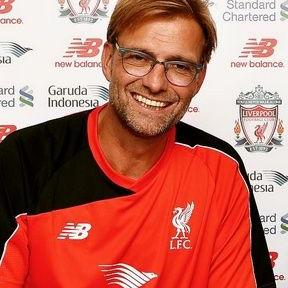 Apart from the respective national championships and the continent-wide Champions League, teams are constantly plugged into avenues that make organizers a lot of money while offering the clubs rubber cups.
Even to their detriment.

Liverpool are supposed to be resting their legs given the number of domestic fixtures waiting for them yet they are on their way to Doha to face Monterrey FC in a semi-final clash of the Club World Cup.
The tournament which replaced the Intercontinental Cup remains an avenue for FIFA to make money while clubs are bundled together every December to try and play fixtures no one really cares about.
In being plugged directly into the last four, European champions are said to have it easy yet the tournament continues to add to the pile of fixtures that await clubs towards the end of the year.
Liverpool, like every other European champion before them are not complaining. For starters winning the Club World Cup means the Merseyside Red get to take home 4 million pounds as prize money, an amount that is just half of what they got in winning the Champions League last season.
Jurgen Klopp's men scoured through 11 matches in order to get 8 million pounds from UEFA, while just two matches at Qatar will see them take home 4 million pounds.
Their coach is also the one person that is not a bit bothered by the stress the trip to and fro the tiny desert will have on his squad. For starters, he made sure to throw away the EFL Cup fixture against Aston Villa yesterday as not even the Reds' fans could recognize any of the starting line-up much less the bench.
Klopp still and won't care.
For a man that was subjected to so much ridicule during his time at Dortmund and his early days at Liverpool, for being a serial loser at every major final he took his team to, any little trophy no matter how phony it might look will mean every bit to him.
Liverpool, itself once had a chance to lay hands on the Club World Cup back in 2005 but the Miracle of Istanbul couldn't help them overcome Sao Paolo.
The tournament may remain nothing more than a glorified rubber cup event but Liverpool and everyone who works at the club appear to have a reason to want it.