Tottenham executive director has revealed that the club are hoping to make at least £3 million on each event that they host at the new stadium.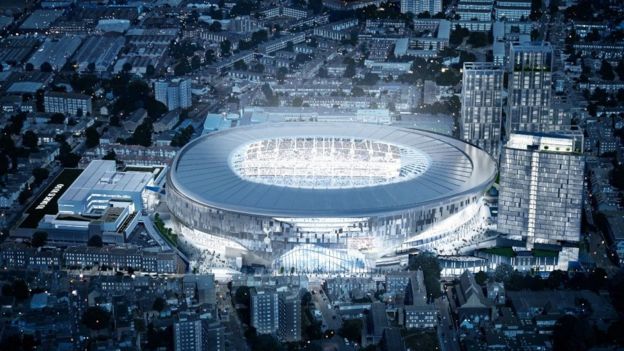 The club are building a brand-new stadium that will seat 60,000 fans in great comfort. In order to make this stadium as modern as possible, Spurs are spending a whopping £800 million on this new stadium. This extravagant cost is largely down to the stadium being built as a multipurpose arena. Apart from hosting the football games for Spurs, this stadium will also have the capability to host NFL matches.
Spurs are ready to get a huge sum of money from the NFL for hosting just two matches each summer. Besides, the club will also be used as a place to host the entertainment events just like the Wembley. However, its smaller capacity makes it ideal for all forms of events like music concerts.
Spurs are looking to charge around £3 million for each event with the market potential estimated at around 3 to 4 events over the course of the season. Even though this would still bring in only a fraction of the overall construction costs, Spurs are going to go down the road of Arsenal in bringing in a stadium name sponsorshipdeal in order to cover the majority of the costs.
"We have looked at a vision for the club and stadium.We are bringing the NFL over here.One of the reasons was to create something more significant [than just a football club] in Tottenham, in order to kick-start the regeneration of the area.The sliding pitch we are installing means we will be able to host more concerts and other events.The NFL has driven up standards in our stadium. We will have new audiences coming into the stadium," said Donna-Maria Cullen.