A fifth match venue has been inaugurated as the 2022 FIFA World Cup tournament in Qatar draws closer. The tournament is billed to take place between November and December of next year.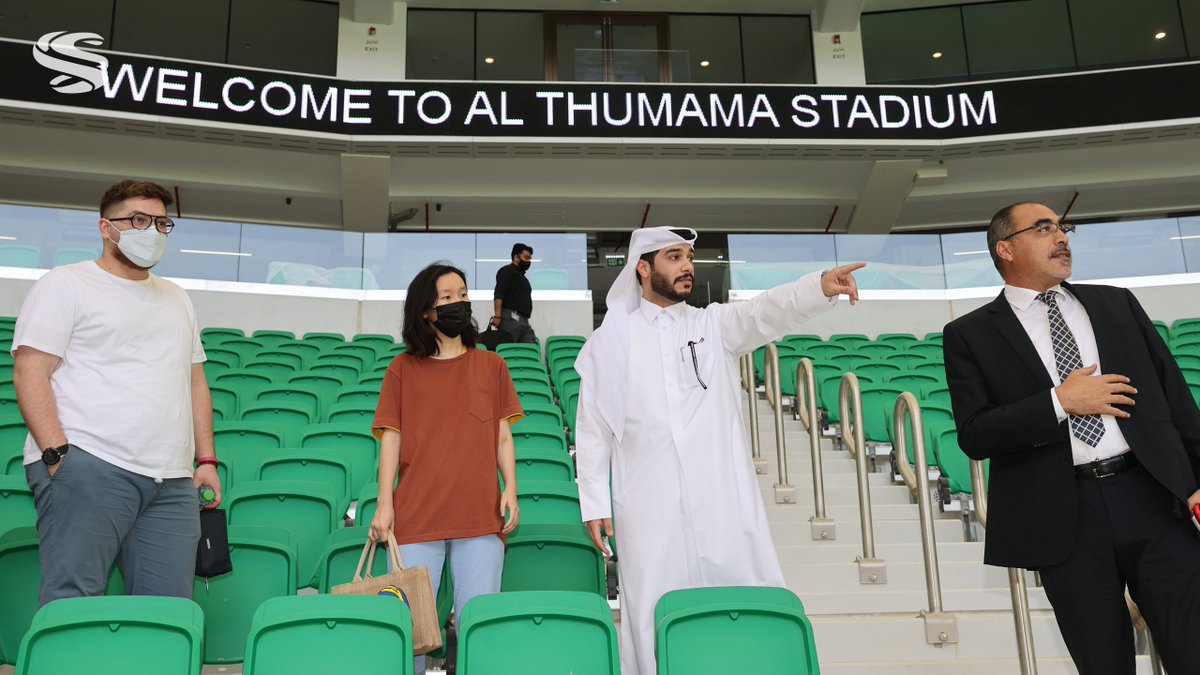 The Al Thumamastadium was launched at an event on Friday and it is one of eight World Cup stadiums for the Qatar 2022 World Cup tournament. As at the last count, five World Cup stadiums have been inaugurated and there are still three more World Cup stadiums to go.
The Al Thumamastadium is the fifth World Cup match venue launched ahead of Qatar 2022 and it is just 12km (7.5 miles) south of Qatari capital, Doha. The plan from next year's FIFA World Cup hostsis for the match venues to operate at full capacity.
Al Thumamastadium has a capacity of 40,000 and it will host group stage games up to the last eight stage. It was the venue for the Emirates Cup final between Al Sadd and Al Rayyan. The aforementioned Emirates Cup final contested by Al Rayyan and Al Saddwas the first game at the stadium.
Emir Sheikh Tamim bin Hamad Al-Thani is Qatar's ruler and he attended the opening ceremony for the Al Thumamastadium alongside FIFA president Gianni Infantino. Al Thumamastadium was designed by Ibrahim M. Jaidah, an architect in Qatar and it was done in a way for it to resemble the 'gahfiya' cap. The 'gahfiya' cap is traditionally worn by men in the region surrounding the stadium.
Apart from Al Thumama, the other inaugurated World Cup stadiums are the refurbished Khalifa ground in addition to the newly built Ahmad Bin Ali, Education City and Al-Janoub stadiums.
The Lusail, Al Bayt, and Ras Abu Aboud stadiums are yet to be inaugurated. The Lusailstadium is the venue for the final match of the tournament.