Uncategorized
England interim manager Gareth Southgate has ended his short-term deal with the Football Association after supervising a 2-2 draw with Spain on Tuesday in an international friendly clash.
The former Under-23 manager took over the senior side after the FA 'mutually agreed' to end the deal with former manager Sam Allardyce.
England were set to get a win over Spain until a loss of concentration allowed Spain get a draw in the international friendly affair. The final international window in 2016 saw Southgate end his short time in charge on a good note. He recorded decent achievements during his time as the national team boss. England defeated Malta 2-0 and played a goalless draw against Slovenia away last month in a European World Cup qualifying campaign. In addition, the Three Lions comfortably defeated Scotland 3-0 in the same World Cup qualifier before the result against Spain. (more…)
Gareth Southgate has exceeded all expectations since his appointment as the temporary manager of the England national team and he has now been linked with the role on a permanent basis.
Southgate has led the Three Lions to victory in two of their three World Cup qualifying fixtures but England's collapse in the
dying embers of the friendly with Spain
could give the FA reason to re-think any potential contract offer.
(more…)
Tottenham Hotspur boss, Mauricio Pochettino is of the belief that his team should not and cannot be compared to Manchester City.
His reason was due to the difference the two clubs had especially in the area of financial powers.
While Spurs spent barely £70m on new players during the transfer window last summer, City used almost £175 million on new players, more than times two of Spurs total spending.
While City's lineup sports a number of star players, Tottenham on the other hand, has turned their eyes towards their academy. This is particularly as the club's financial power is limited considering the new Spurs stadium being built. (more…)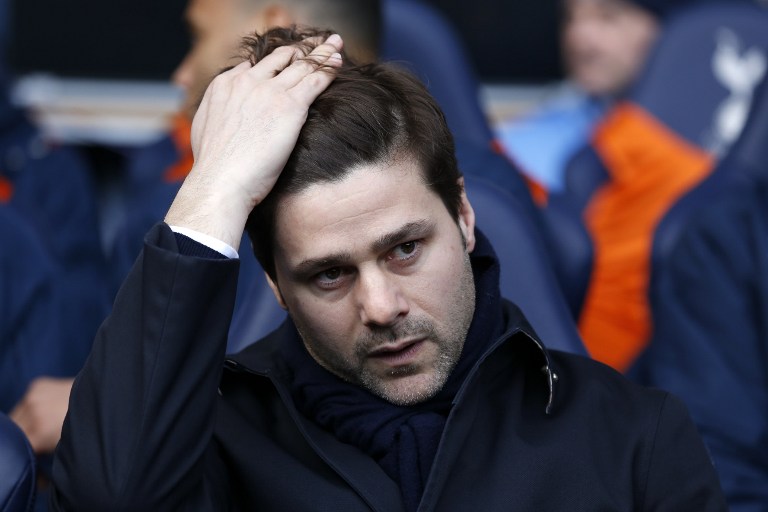 Mauricio Pochettino believes that Tottenham Hotspur will have the best stadium in the world when the construction work on their brand-new stadium completes in a couple of years.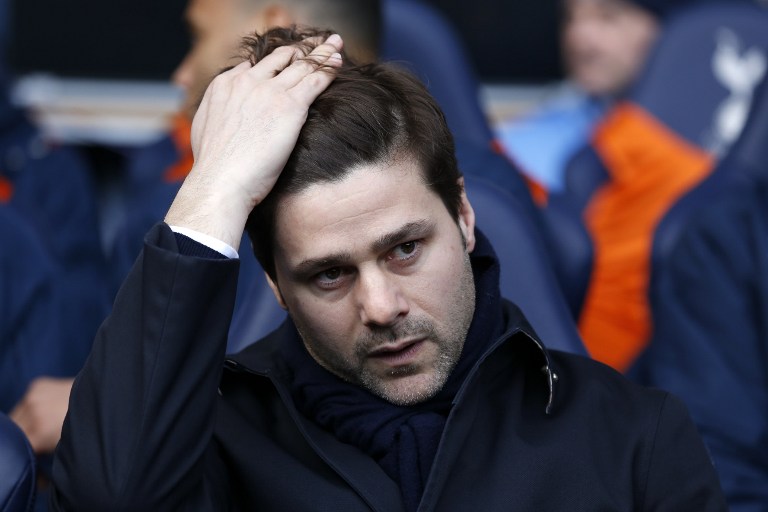 Spurs will be moving into a new stadium, with a capacity of 61,000, for the 2018-19 campaign. Constructed at a cost of £750 million, it will be one of the world's most expensive stadiums. It surpasses the Emirates stadium by several hundred million, while it is also slightly more expensive than the Wembley which can hold 90,000 fans. The stadium will make the club on par with West Ham and Arsenal in terms of stadium capacity.
(more…)
Bayern Munich goalkeeper Manuel Neuer has claimed that his team wants to beat Olympiakos in the upcoming Champions League group game but not because to help Arsenal.
The Gunners need an overwhelming favourite from the German club in order to have any hope of qualification to the last 16. Arsenal lost the first two matches of the group stages and it has made it extremely difficult for the club to even considering a second spot going into the final two games. Turkish club Olympiakos can manage to surprisingly move ahead of Arsenal and reached the last 16 if they claim an unlikely victory against Bayern.
Arsenal can remain with hope of qualification going into the final round if Bayern beat Olympiakos, and the latest StanJames odds suggest this is going to happen. The result is not important for the German club, who have already secured qualification with two games remaining. Manager Pep Guardiola may rest a couple of players for this match and this is the major worry for Arsenal.
Neuer has removed those fears by claiming that the team wants to win every game that it takes part. Hence, there is no reason to think about Arsenal or doing any favours to the Premier League outfit. Neuer won the Champions League with Bayern in 2013, but they have struggled since then.
"We know how much our game means to the Arsenal players. And we will do all we can to win, but not because it would help Arsenal, but because we want to win. Our self-confidence is high but we still want to get better. We're not going to lift our feet up — and you can see that right through our team," said Neuer.
"My players are training like crazy. They all deserve to play. But for their legs, for their bodies and for their minds, it's good when we rotate things," Guardiola said.
The race for promotion to the Premier League is well and truly on, with eight runners and riders in contention for promotion this campaign – either through an automatic promotion spot, or a playoff position. Bournemouth are currently second in the table with two games remaining and are red hot favourites to secure automatic promotion.
Their supporters will be excited for Saturday's clash at Dean Court and the stadium will be packed to the rafters. Although the capacity is just 12,000, Bournemouth have turned their ground into a fortress this year and will hope that, if they are promoted, their supporters will be equally as supportive during their time in the Premier League. We discuss the financial implications if the club decide to expand their stadium, and whether or not it is completely necessary…
Additional TV revenue
The club can avoid expanding their ground because of the additional television revenue that Bournemouth will receive for featuring in the Premier League. It used to be estimated that a club would earn, on average, £80 million more in England's top flight than the Championship, but the latest gigantic television deal will surely mean that figure has risen.
Either way, there will be potential to invest additional funds into the stadium but their primary aim must be to avoid relegation and bring in experienced Premier League players to help the club stay in the top flight. If they can avoid relegation at the first time of asking, they should start to consider expanding the stadium.
More people will buy shirts
Naturally, more people will purchase Bournemouth shirts because they are in the Premier League. Local citizens will buy the jerseys as a way of showing that they support their local community and to show that they are proud of their team.
Home matches will sell out
It would be a worthy investment to expand the stadium as the majority of home matches next season would sell out. Bournemouth's supporters have been excellent over the last few years, and the Cherries would find it very easy to fill another couple of thousand seats. If they installed another 6,000 seats – as proposed earlier in the season – then they would have a capacity of 18,000, which they would more than likely be able to fill on a weekly basis.
Verdict
Bournemouth don't need to expand, as the increase in revenue through television rights, merchandise and season ticket sales should help to cover wage costs. However, they have the option to – and they should certainly consider it. It is extremely likely that they could fill their ground on a weekly basis and the increased support may help them in their tough first season after promotion. Their first aim, however, is to secure automatic promotion and avoid the lottery of the playoffs.
Manchester City might not have managed to reduce the points' margin between them and their title challengers Chelsea the other day at Stamford Bridge, but, Manuel Pellegrini walked out of the arena with his head held high.
The Sky Blues boss was all praise for his boys for their performance in that game which was sort of must win for the reigning champions. Now, with only fifteen matches to go, it's still possible for City to be able to reach the top of the table, but they have to hope Chelsea slip up.
Chelsea just has to play one tough away match now and that is versus Arsenal. The rest are relatively easy. Yes, at Stamford Bridge they have to face a couple of strong opponents, but, they have been untroubled in front of the home crowd for most parts of the season. So, they should be fine in those matches – and their current Premier League odds of 1/5 reflect that!
In the game versus City, Chelsea, quite clearly, adopted a defensive style of play, but that was fair enough if you try to see from their point of view – they did not need a win, and a draw would keep them 5 points clear.
City, on the other hand, were firing on all cylinders as they had to, though it was all in vain as the result was a draw.
Pellegrini was disappointed not to have made the opportunity count, but, he looked happy with the fact that the effort was made. He refused to pass on any comment on Chelsea's tactics though.
When asked about Chelsea focusing more on defence, the Chilean manager said, "That's on you to analyse how they played. I would not talk about it. As far as we are concerned, we were there to win and we tried our hardest."