With the brand new stadium almost built, it's no suprise to read the reports saying that Tottenham Hotspur are on the look out for a new sponsor.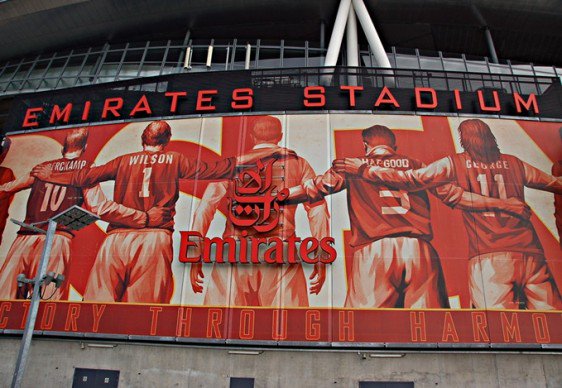 Having built their new 70,000 stadium at great expense, and financed by Venture Capitalists, Tottenham are now looking at how to cover the excruciating costs of development (which have over-run by over £50m since the project was first started).
Whilst they will keep their existing deal with AIA, selling the stadium rights represents a great chance to start making some of the money back.
They certainly won't be the first club to sell the rights to their stadium, with The Emirates and The Etihad the most obvious examples, though these deals have been going on ever since Wigan moved into the JJB Stadium, and Bolton kicked off in the Reebok Stadium. Fans would be disheartened to see White Hart Lane 're-branded', but there are compromises that can be made – the latest Newcastle United Sponsorship saw it called the 'Sports Direct @ St James Park', though fans and media alike continued to call it by it's former name and skip the Sports Direct bit altogether.
With the eye-watering weekly wages of top players, and fans who want their club to fight it out at the top have to be pragmatic – Stadium Sponsorship can bring in serious money – money that can be spent on new players to help the squad become more competitive, and make the difference between seeing Champions League football at your club, or dropping into the Europa LEague bracket with Everton and Arsenal.
With Tottenham's continued involvement in the top tier of European (and indeed, World) football, and with their big names such as Harry Kane and Christian Eriksen, there will be no shortage of takers if Spurs do decide to open up to a Stadium Sponsor, with brands such as Casino.com being heavily linked to such a deal in the City Press.
Former sponsors who continue to have big pockets, such as Mansion, who used to be a main shirt sponsor, have also been tapped up to try and help bring about a bidding war. The current favourites remain AIA, though it's hard to see what more they would get from their money, given that they already do stadium tours for fans, and appear in nearly all photos of Tottenham's players in the media by way of being on the shirts.
The stadium should be completely finished over the summer, with fans happy to be waving goodbye to Wembley – getting there and back over the weekend has been arduosu to say the least! With the Premier League having already agreed to Spurs' request to play their first 4 games away from home, much like West Ham did, the deadline for the opening will be September 2018. Expect the stadium sponsor to have been sorted out long before then, with the first friendly game being played there (against Juventus) set to put the club into a spotlight that sponsors will be keen to make the most of.